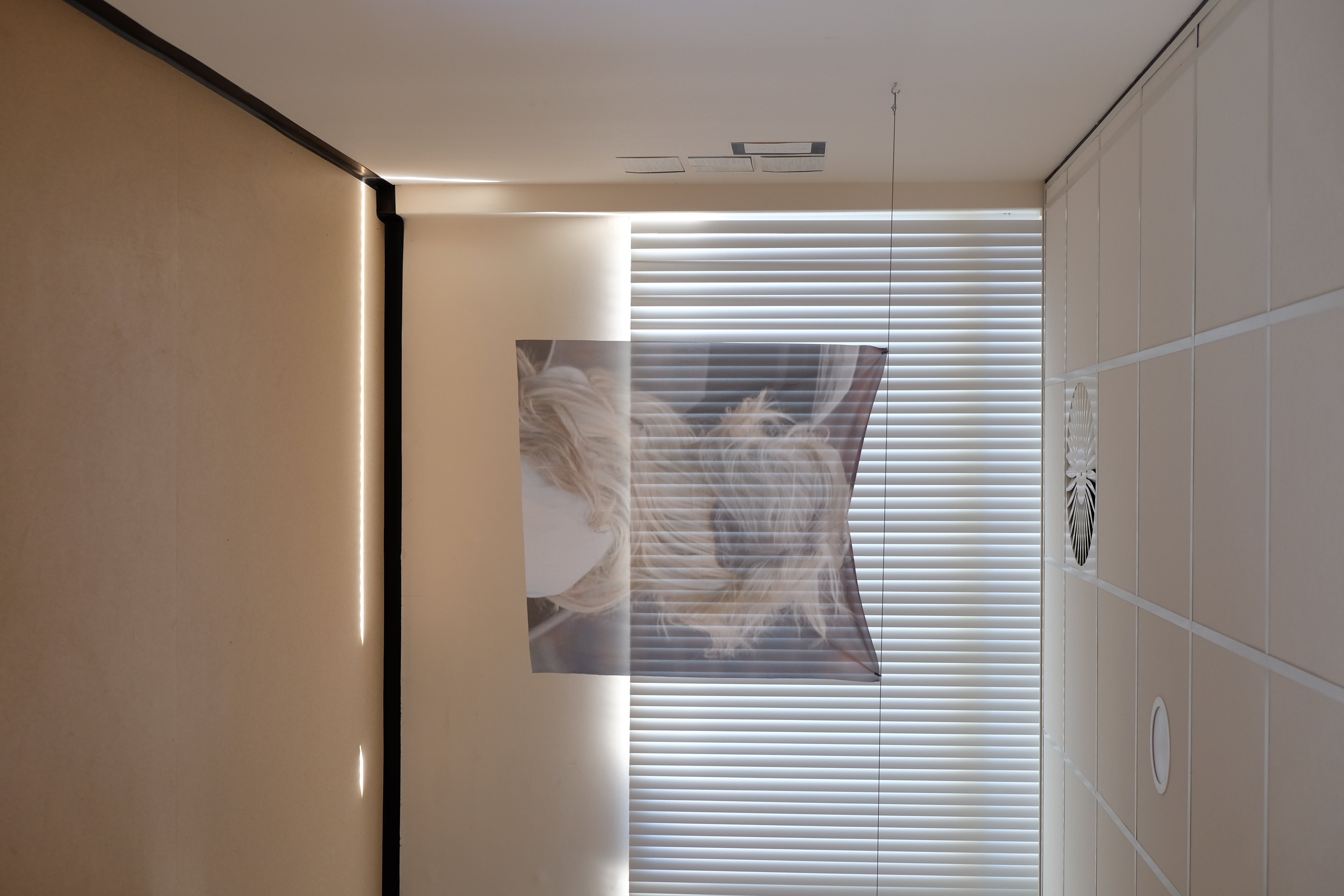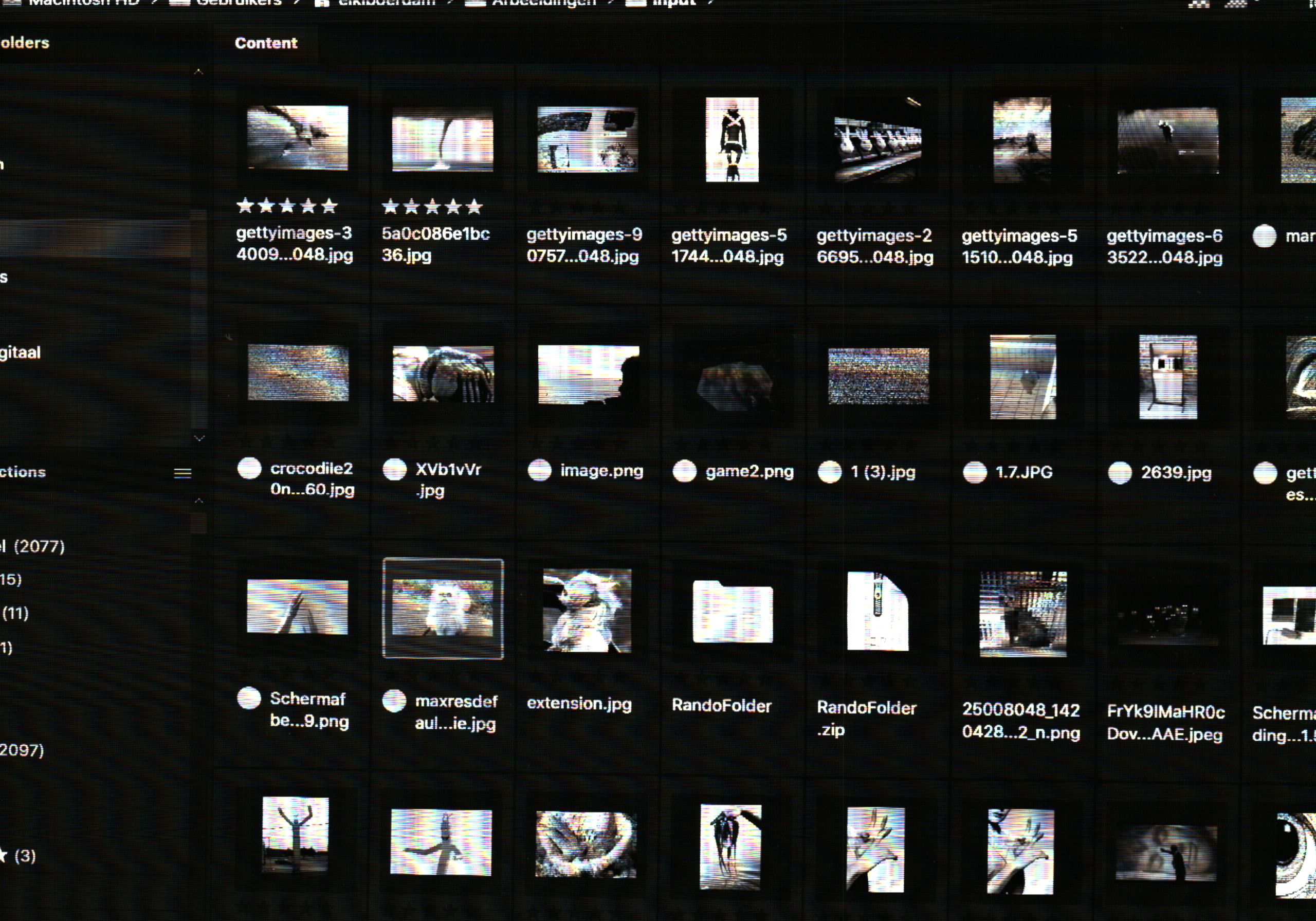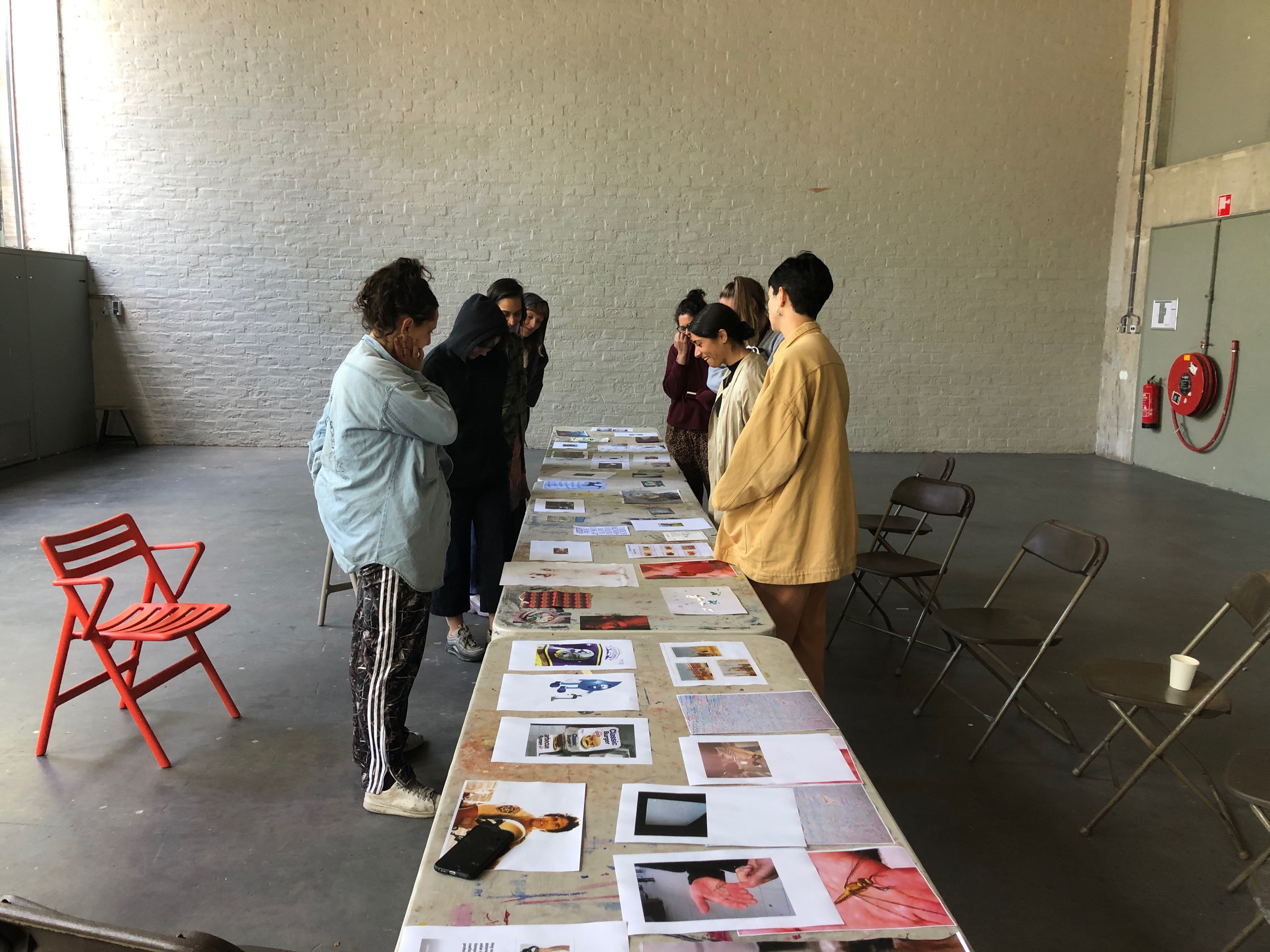 Elki Boerdam
Elki Boerdam is a visual artist and writer obsessed with the accumulation, circulation and consumption of digital images. In her practice she uses images as her material, with the aim to empower them again. She actively searches for digital images that are getting lost in the sea of smooth online content.
Boerdam looks for the the poor, the ugly, the random, the vague, the non and the incomprehensible image. Saving them and thus lifting them from invisibility by arranging them, materializing them into paper, textile and returning them as digital entities. She also channels their thoughts into speculative stories written from the perspective of the image itself.
In her current work she researches how the random image can serve to fight predictive control and how images play a role in truth production systems of today.
Elki Boerdam is also co-initiator of The Input Party, a project to explore referential image archives collected by individual artists. The Input Party organizes meet-ups between artists as well as workshops and exhibitions. They are also working with archival institutions to collaboratively investigate the role of images in artistic research.
(The Input Party consists out of Elki Boerdam and Rachel Sellem)
︎
http://elkiboerdam.com
︎
https://inputparty.nl