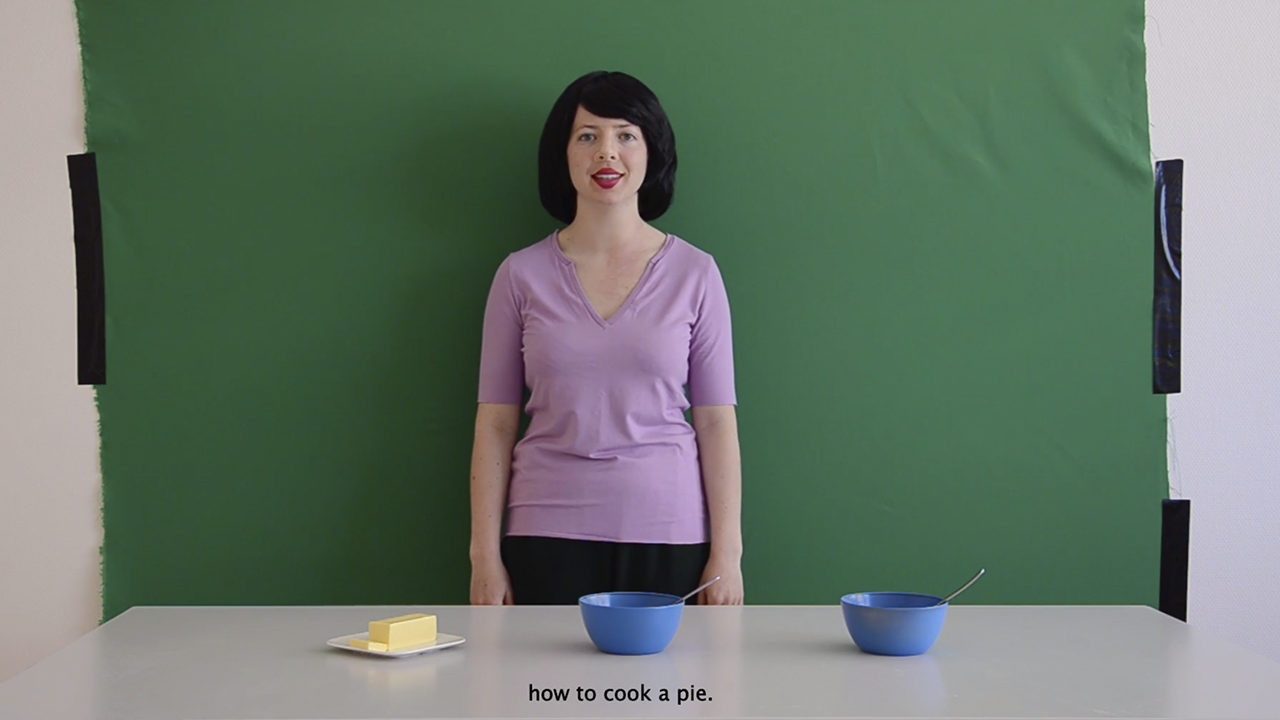 F For Fact, Temporary Master Program, 2020 –2022 / 2022 – 2024, Sandberg Institute
Truth has always been stranger than fiction.

It still is.
At a moment in time when facts are framed as fantasy and feelings equal truth, F for Fact investigates different forms of knowledge through an artistic lens.

But what counts as knowledge? What's the difference between truth and meaning? How are narratives shaped and by whom? What defines authenticity and what do claims of authorship and copyright mean today for the arts?

F for Fact is a two-year course part of the Sandberg Institute's Temporary Programmes where participants work on individual and collective projects in which the factual, philosophical, or tangible world is the point of departure.

The programme revolves around the interaction between knowledge and imagination and how to discover new forms of documentary storytelling.
We look at the difference between fiction and truth, fact and belief systems, and fake news and honest fantasies by working with a number of different sources. In short: we critically revisit the past and speculate about possible futures.


Within this school of second thoughts we playfully explore the nature of personal, factual, embodied, digital, and spiritual information. We actively connect with other domains through official and unofficial institutions related to the sciences, performing arts, architecture, and society itself. Being an interdisciplinary master's programme, the research around a subject and the form in which it is shared are closely related.

Reading, creative writing, and open discussions about hopes, fears, and dilemmas of any nature are a part of F for Fact from the beginning of the first year. The thesis prepared in the second year will be a natural follow-up to this.

A strong collective consists of a diversity of individuals who each bring their own particular qualities and identity, and see individual authorship as a matter of taking responsibility rather than a naturally expected position.

Are you an unconventional thinker and maker with a proactive nature? Do you have a critical eye and an open mind? You're warmly invited to apply!
TEAM
DIRECTOR


COORDINATOR
TUTORS


Pieter Paul Pothoven, Matthijs van Boxel, Tal Erez, Marcus Lindeen, Yeb Wiersma, Kyveli Mavrokordopoulou, Inez Piso, Mark Dion, Mila Turajlić & Boris Mitić, Robert Glas, Alan Berliner, Oscar Santillán, Coralie Vogelaar, Foundland, Bill Wei, Vibeke Mascini, Kokou Ferdinand Makouvia, Matt Wolf, Margarida Mendes, Thomas Smits, Ana María Gomez Lopez, Flavia Dzodan, Sergio Oksman, Jill Magid, Anton Vidokle, ACED, Joris Koptod Nioky, Ricarda Franzen, Imara Limon, Thijs van der Zeeuw, Esther Helena Arens, Kasia Fudakowski, Wendelien van Oldenborgh, Ana Teixeira Pinto, Babi Badalov, Sanaz Sohrabi, Jan Ijäs, Judith de Leeuw, Yegór Osipov-Gipsh, Effi & Amir and Moosje M. Goosen.